Internship positions at Finnair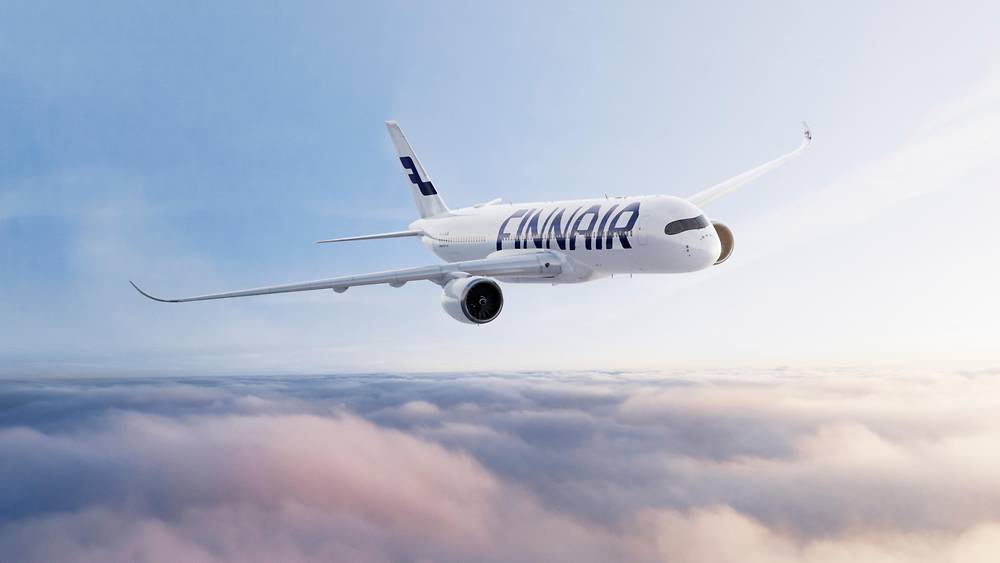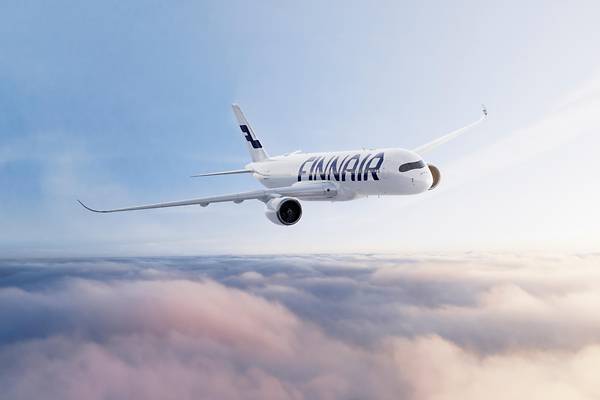 Within Finnair Internship Program 2024, we are offering several positions in our different business units. Learn more about the open positions below and apply here.
Our Technical Operations team employs approximately 600 professionals with versatile backgrounds working in various roles within the continuing airworthiness and aircraft maintenance organizations. Technical Operations is responsible for the safe, cost-efficient, and punctual maintenance of Finnair and Norra fleets in close cooperation with internal and external stakeholders. Technical Operations facilities are located at Helsinki Airport, although the vendor network is spread all over the world. Our work is divided into four different business areas: aircraft line maintenance, base maintenance, engines and components.
As an intern you will be working with initiatives and projects related to continuous improvement, process development, analytics, automation, planning and implementation. Specific topics will be customized to your preferences and skills. Your responsibilities will include for example:
base maintenance turnaround time punctuality improvement
aircraft structural findings probability and severity assessment
line and base maintenance work scope optimization
maintenance process development
sourcing and implementing new technologies in maintenance environment
process automation, data analysis & visualization etc.
We hope you have an analytical, problem-solving, and collaborative mindset with the ability to process large amounts of information, drive towards solutions, work in versatile teams and communicate fluently. Experience in aviation, maintenance organizations and continuous improvement are seen as an advantage.
Relevant study background: Engineering or relevant field
Our Resource planning team focuses on both long-term manpower capacity planning at Finnair and flight crew/ground resources roster planning for shift workers. Also, crew training planning and daily crew resources change management belong to our activities.
As an intern in our team, your main responsibilities will include:
participating to CMS Tracking (crew resource management system) renewal project
studying existing processes and looking opportunities for automation: a) immediately with current set-up or b) future CMS system (specification to program)
AI utilization opportunities study and/or overall reporting development
We hope you have an analytical and continuous improvement mindset as well as interest in AI with some knowhow. PowerBI reporting skills are seen as an advantage.
Relevant study background: Industrial Engineering, Economics, Data Science and Analytics, Computer Science, Software Engineering or relevant field
Our Communications team focuses on taking care of Finnair's internal and external communications activities. You will be a part of a team of experienced communications professionals, which creates great learning opportunities. 
As an intern in our team, your main responsibilities will include:
creating content for internal and external communications, such as communications plans, press releases and social media content, responding to media inquiries, arranging internal communications events and conducting dialogue in Finnair's social media channels
We hope you have a social media understanding, excellent writing skills, good project management skills and willingness to learn and develop your own skills. Experience in content creation is seen as an advantage.
Relevant study background: Communications or relevant field
Our Customer Service team focuses on service our customers on different channels: chat, social media, phone, video-meetings, online forms and face-to-face contacts in destination. We cover the whole customer's journey including before, after and during the holiday services. 
As an intern in our team, your main responsibilities will include:
development of reporting and forecasting based on customer service contact volumes
combining and developing the post-holiday survey.
We hope you love numbers and take the initiative. We value your previous knowledge about data modeling and analytics and hope you have some experience in SQL and R-language. Strong Excel and PowerBI skills are seen as an advantage.
Relevant study background: Information Technology or relevant field
Our Strategy team focuses on the development and execution of our mid-to-long term strategy.
As an intern in our team, your main responsibilities will include:
Performing research and quantitative & qualitative analysis to support the creation of long-term business strategies, including modelling of financial impacts and competitor benchmarking
Analyze opportunities and provide recommendations supported by data 
Develop and maintain KPI's used for monitoring our strategy execution and Economic Indicators for tracking impacts to demand and supply
Supporting the creation of presentation materials for Steering Groups, the Executive Board and Board of Directors
We hope you have strong analytical and quantitative skills with a structured approach to problem solving. In addition, you should have a knack for storytelling and a good knowledge of Excel and PowerPoint. R, Python and other programming or statistical skills are seen as an advantage.
Relevant study background: Finance or relevant field
Our Flight Operations Engineering team focuses on supporting the flight operations with content and technology. The Electronic Flight Bag (EFB) system is maintained by our team. EFB is the pilot's personal mobile device with the electronic tools and content used all the time during the flight. The contents of the operations manuals at the responsibility of the Flight Operations are updated at the Flight Ops Engineering.
As an intern in our team, your main responsibilities will include:
assembling a market analysis of the documentation management tools
coordinating the definition of criteria for the selection of the new documentation management tool for Flight Operations
creating requests for information and proposal to vendors together with Finnair Procurement
internally supporting the implementation project following the procurement by creating training material and information to the stakeholders and 
training the users that include the content owners, editors, reviewers, and the target audience of the documents.
We hope you have experience in digesting and processing large amounts of information, creating clear and concise textual and visual presentations, working autonomously, and communicating actively.
Relevant study background: Information Technology, Aircraft Technology, Economics
Our Quality and Food Safety team focuses on ensuring that operational quality and food safety are on a high level, and it continuously develops even better.
In Quality and Food Safety Intern role, you will be responsible for a range of tasks related to food safety and quality:
investigating feedback and deviations related to food safety and quality
planning and conducting microbiological sampling in our production process, interpreting results, and implementing corrective actions based on the findings
monitoring our own-check system (HACCP) and maintaining relevant guidelines
participating in supplier audits
planning and conducting tests related to different projects
While some of these tasks may be routine in nature, we also encourage the intern to contribute to the development and improvement of our food safety and quality processes. Previous experience in food safety and quality assurance in the food industry as a food safety authority is a plus.
Relevant study background: Microbiology, Food Sciences or relevant field
Our Procurement team focuses on sourcing and contracting suppliers, cost management of purchased material and services and supplier relationship management.
As an intern in our team, you work as a sourcing analyst and develop procurement data usage. Your main responsibilities will include:
analyzing spend data to find saving opportunities together with procurement category leads. By combining and analyzing procurement and other data sources you could help us to recognize supplier and supply chain risks and improve our sustainability reporting.
We hope you have a good understanding of sourcing and purchasing processes, business mindset, ability to take the initiative and strong communication and problem-solving skills. Advanced Excel and PowerBI skills are an additional asset.
Relevant study background: Finance, Industrial Engineering, Accounting, Supply Chain Management or relevant field
Are you a finance enthusiast with a strong desire to gain practical experience in the finance in airline industry? If so, we want you to join our team as a Finance Intern! This internship will provide you with invaluable exposure to various aspects of finance and a hands-on learning experience.
As an intern in our team, your main responsibilities will include:
leading and facilitation of financial forecast logic revision with Business Controllers
supporting the finance end-to-end process maturity improvement initiative.
We hope you have enthusiasm for learning about finance, willingness to take on new challenges, and ability to adapt to a dynamic work environment. Basic knowledge of finance concepts, an analytical and proactive mindset and problem-solving skills are seen as an advantage.
Relevant study background: Finance or relevant field
Our Digital Services team focuses on providing both the Finnair customers and employees with the right set of digital tools and services that enable a seamless travel experience. In our Operations Solutions unit, we are focused on our daily operations and making sure that those are run as smoot and efficiently as possible with the help of Digital, data and IT solutions. Our main development focus now is around creating a digital twin of our operations to improve our situational awareness across different operative processes and units.
As an intern in our team, your main responsibilities will include working with a combination of data and analytics that will contribute to the efficiency improvements of our daily operations. The main tasks will include:
collaborating with key stakeholders to understand their data needs, reporting requirements, and performance metrics
proactively generate ideas for utilizing analytics to enhance business performance
apply innovative approaches and seek opportunities for process optimization and automation
translate complex information into comprehensive reports and provide corresponding recommendations
ensure the availability, accuracy, and relevance of data and analyses, and complete ad-hoc reporting and analyses as required
To be successful in this role, we hope you have proven experience in business intelligence development, including data modeling and report design. Strong SQL skills for data retrieval and manipulation are seen as an advantage.
Relevant study background: Economics, Engineering, Data Analytics or relevant field
Our People & Culture function focuses on supporting all phases of an employee's journey at Finnair, driving Finnair's people-related strategic goals as well as ensuring that our people leaders have all the needed capabilities in place to lead and support the development of their people.
Working in our Culture and Development team your main responsibilities will include running the trainee program and supporting the implementation of a new employee engagement framework. These duties will include:
Planning and organizing trainee program events & introductions to Finnair business units
Project support for implementation of new employee experience survey & dialogue platform
Supporting the people data framework development & analysis in selected HR areas, such as onboarding, recruitments and offboarding
Participation to any other topical projects or developments within Finnair People & Culture
Experience from working in HR and knowledge of basic HR processes is an advantage but most importantly we hope you have strong teamwork and communication skills, ability to work independently while also contributing effectively within a multi-disciplinary team, ability to transition between ad-hoc tasks and structured, project-based approaches and data analysis skills.
Relevant study background: Human Resources, Economics, Psychology or relevant field
Our Ground Operations team focuses on efficient and customer centric ground operations network wide: airport customer services, transfer, load control and aircraft turnaround including processes and delivery of services.
As an intern in our team, your main responsibilities will include for example:
Perform assigned analyses in Finnair Unit Load Device (ULD) management renewal project (e.g. make or buy, cost-benefit)
Analyze and provide alternative solutions for current insourcing model or justify why it should be continued and how
Analyze and provide alternate methods and technology to track ULD's
We hope you have experience in process optimization and operations management. Mathematical and analytical skills are seen as an advantage.
Relevant study background: Industrial Engineering, Information Technology, Supply Chain Management, Logistics or relevant field