Innovations and partnerships with others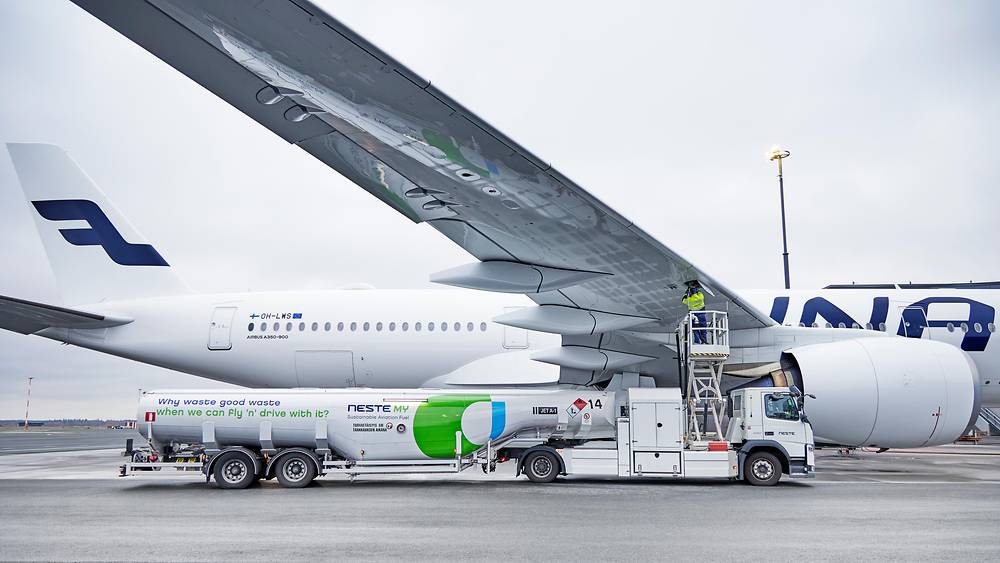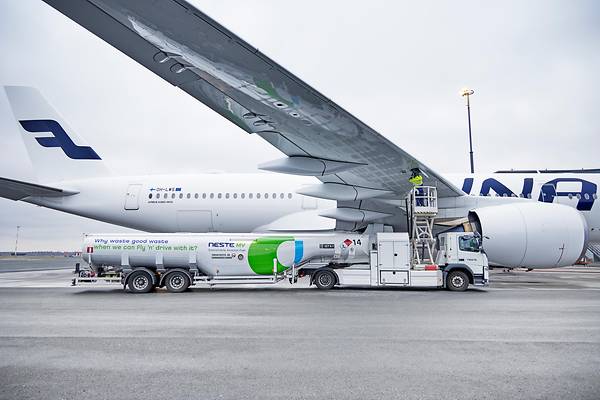 An open dialogue with partners, industry stakeholders and non-profit organisations is key to working together in addressing our sustainability challenges. We require our suppliers to comply with similar ethical standards as we do, and we evaluate the sustainability of our supply chain from start to finish. We also like to offer our customers the opportunity to do good by for example donating their Finnair Plus points to sustainability efforts.
We are committed to United Nations' Sustainable Development Goal number 9 about "Industry, innovation, and infrastructure", meaning that we are venturing out of our traditional business to find solutions for our core sustainability issues. We are also committed Sustainable Development Goal number 17, about "Partnerships for the goals" as we are participating in cross-industry collaboration. An open mind to innovation is needed to solve the climate challenge of flying. In 2019, we joined the Nordic Network for Electric Aviation, and the feasibility study conducted by Lappeenranta university of Technology on synthetic carbon neutral fuels. You can read more about those projects below.
Nordic Network for Electric Aviation
In 2019, Finnair joined Nordic Network for Electric Aviation, a new initiative focused on advancing the development of electric flying. The project targets to standardize electric air infrastructure in the Nordic countries, develop business models for regional point-to-point connectivity, develop aircraft technology for Nordic weather conditions and to create a platform for European and global collaborations.
(Opens in a new tab)
Feasibility study about carbon-neutral synthetic fuels
Lappeenranta University of Technology and a group of companies, including Finnair, are working together in a feasibility study for a synthetic fuels pilot production plant. The intended industrial scale pilot facility is based on power-to-x technology, and the target is to produce carbon neutral fuels for transportation. The pilot plant would be located in Joutseno, Eastern Finland. It would use CO2 from Finnsementti cement facility in Lappeenranta and the excess hydrogen from Kemira's production as main raw materials. CO2 and hydrogen can be brought together in a synthesis process, giving synthetic methanol as a result. Synthetic fuels are a key part of the long-term solution for carbon-neutral aviation, and it is natural for Finnair to be supporting this important study to advance the development of synthetic fuels in Finland.
Letter of interest on electric aircraft developed by Heart Aerospace
Finnair has signalled its interest for electric aviation as a force to be reckoned with for future flying, signing a Letter of Interest for Heart Aerospace's Electric ES-19 electric aircraft, which is currently under development, slated for commercial introduction in 2026. It will help to promote responsible and sustainable aviation especially on short routes. We want to be actively involved in developing and implementing new technologies which enable carbon-neutral flying.
Nordic CEOs for sustainable future
Nordic CEOs for sustainable future is an alliance of the leaders of the Nordic region's businesses. The alliance is focusing on climate action and diversity and inclusion in the workplace by utilizing United Nations Sustainable Development Goals (SDGs).
(Opens in a new tab)