Social responsibility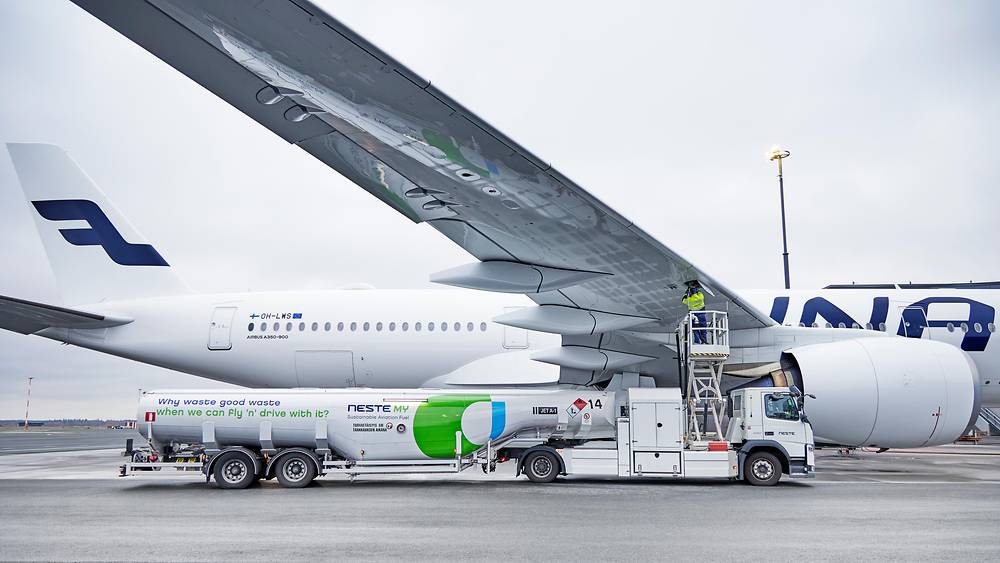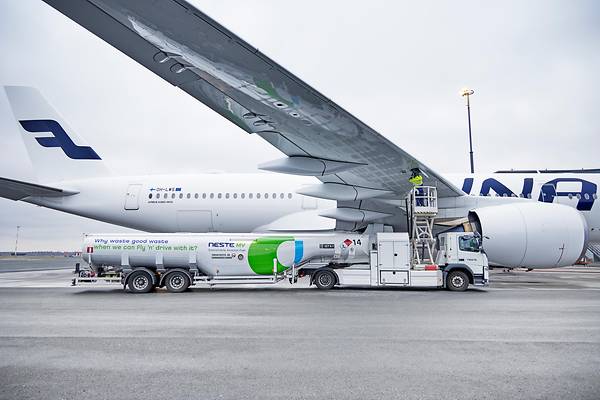 The pandemic year showed us how closely linked environmental, social and economic responsibility are. Emissions from flying decreased when travel came to a halt, but the social and economic costs were high as jobs were lost and thousands of people were on furlough. Flight connections play an important role in the vitality of regions, and tourism globally provides a livelihood for around 100 million people. The climate challenges of flying need to be solved, so that the social and economic benefits of aviation can continue in Finland and around the world.
The core areas of Finnair's social responsibility include safety, care for our employees and customers, and supply chain management. Finnair's operations are by nature very diverse and in many ways highly technical. Finnair and our partners are present in several of countries around the globe and are subject to a wide range of laws and regulations. Finnair's ethical business principles are outlined in our Code of Conduct. The Code applies to all Finnair personnel, in all locations. Our Code of Conduct and its implementation policies give us the tools to do our work in a lawful and ethical manner.
We are committed to United Nations' Sustainable Development Goal number 5 about gender equality. Gender is only one dimension of our broader diversity agenda. In Finnair, diversity is seen as a performance driver. For example, we are deeply committed to IATA's 25by2025 initiative to change the gender balance in the aviation industry. The aim of the initiative is to improve female representation in senior and other under-represented areas of airlines by 25% by 2025. In 2020, we were also recognized for our commitment to equality and diversity on our executive management level by FINDIX report. You can also read our Equality and non-Discrimination Plan (PDF).
Supply chain management
We are constantly working with numerous partners and stakeholders and want to maintain an open dialogue. We require our suppliers to follow the same ethical standards as we do. We also want to give our customers the opportunity to donate Finnair Plus points to sustainable development projects.
We require that our suppliers comply with ethical standards essentially similar to those that concern our own operations. Our Supplier Code of Conduct provides clear principles to ensure ethical purchasing, including zero tolerance for corruption. We use the SEDEX supplier auditing tool in order to evaluate and improve the responsibility of our supply chain.
Care for our customers and employees
The wellbeing of our employees and customers are equally important to us. We take good care of our employees by investing in their health care and safety as well as providing training opportunities and promoting equality, non-discrimination and diversity. 
For our customers, we offer reliable, punctual and pleasant travel experiences with a friendly smile. We are also continuously working towards the accessibility of our services, both online and onboard our flights.
Equality and non-discrimination are part of Finnair's fundamentals, and we are committed to ensuring accessibility for people with disabilities. You can read more about special assistance on Finnair's website. We are continually improving the customer experience for everyone and applying the relevant accessibility standards.