Contact Finnair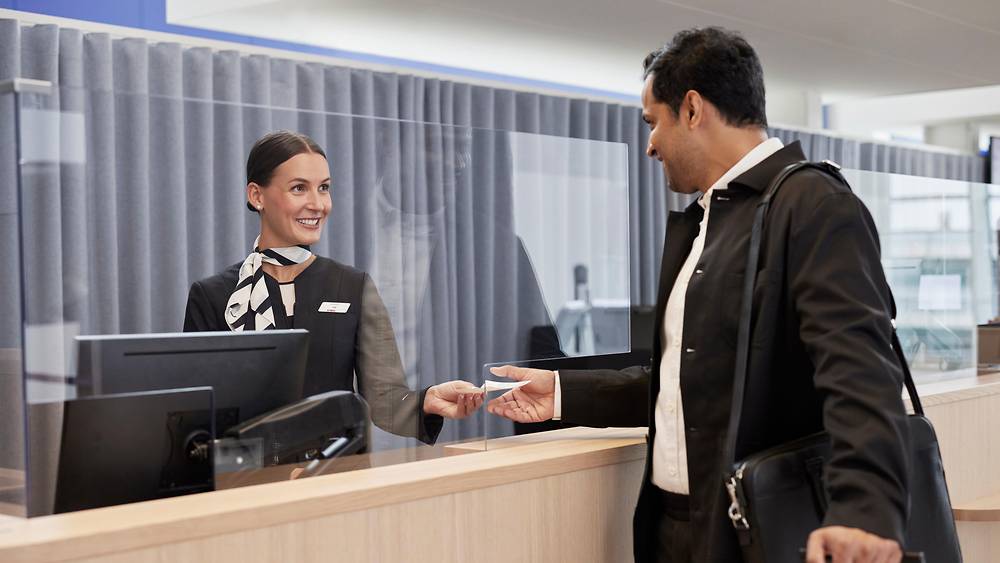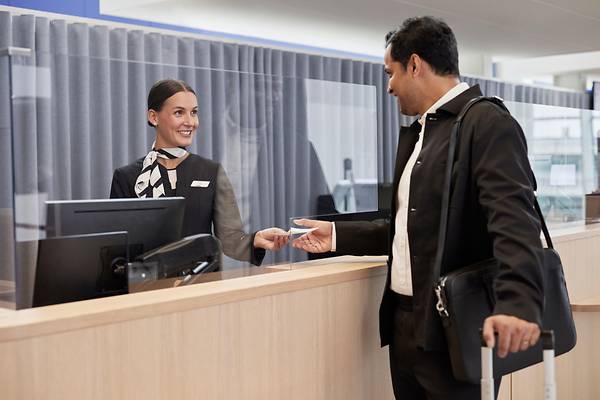 General inquiries
Postal address
PO Box 15
01053 Finnair, Finland
Street address
Tietotie 9
Vantaa, Finland
Finnair customer service
Are you looking for customer service contact information? We are at your service in multiple channels. Please see your options and the contact information in different countries on Finnair.com.
(Opens in a new tab)
Investor relations
Erkka Salonen
Director, Investor relations
Phone number
Finnair Media Desk
Finnair Communications assists journalists Mon–Sun 9 a.m.–4 p.m. We also provide phone service concerning traffic disruptions Mon–Fri 7–9 a.m. and 4–9 p.m., and Sat–Sun 12–4 p.m. All times are local Finnish time.
Phone number
Email
Careers
Please use this email address for recruitment-related enquiries.
Email
Procurement and invoices
We are committed to fast invoice processing and on-time payments to suppliers. To enable this, all purchase invoices should be issued and sent us electronically. Moving away from paper invoicing also supports our environmental sustainability goals.
Please note that an email with an attachment is not considered an electronic invoice since these invoices cannot be processed automatically.
We offer the following electronic invoicing channels to suppliers: 
Suppliers can send structured e-invoice data via Invoice Service Provider or Banks, that will route e-invoices to Finnair Group. Finnair Group's Invoice Service Provider is Basware. The supplier gives to its Invoice Service Provider the Basware operator code BAWCFI22, and the Finnair company electronic invoicing address (list of addresses).  
The Coupa Supplier Portal (CSP) is a free of charge web-based tool for suppliers to submit invoices to Finnair and other customers who use Coupa. The supplier will need an invitation from Finnair to register to CSP. If supplier is already registered to CSP, please inform Finnair to enable invoice sending. In both cases, please contact finnair.invoices@finnair.com.
(Opens in a new tab)
(Opens in a new tab)
Questions regarding purchase invoices
Photographing permits
Media representatives wishing to take photos at Finnair premises should contact Finnair Media Desk, +358 9 818 4020 or comms@finnair.com.
On board Finnair flights
Permits for taking photographs for commercial use and permits to shoot video during a Finnair flight can be applied by contacting us by email.
Email
At the airport
Photographing at the public zone (landside) of the airport is not limited. Media representatives should notify the PR office of Helsinki Airport prior to arrival, tel. +358 9 8277 3003.
If the photo shoot takes place in the airside zone, an access permit is required. Access permits are granted by Finavia's Permit Office, tel. +358 9 8277 3007.