Finnair Kitchen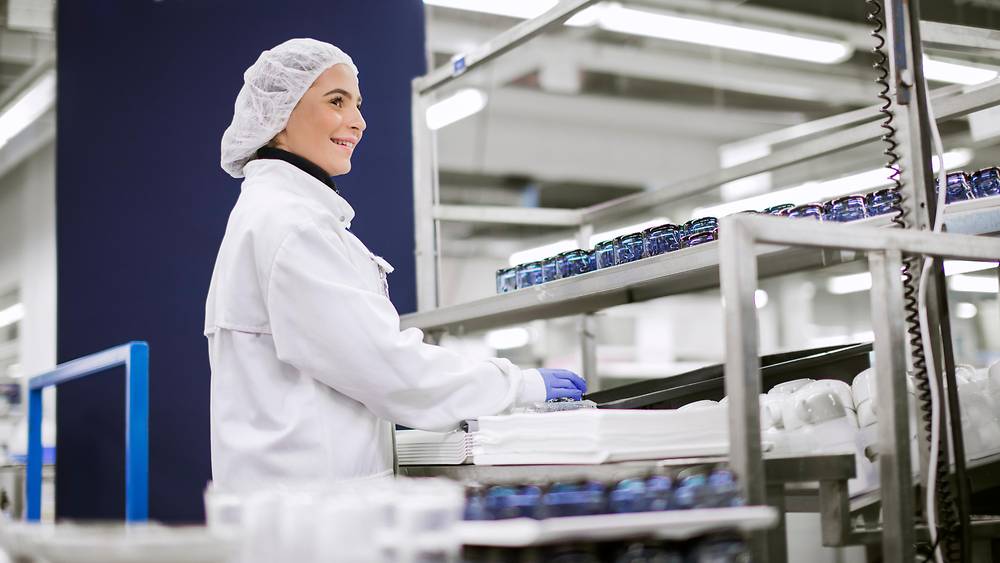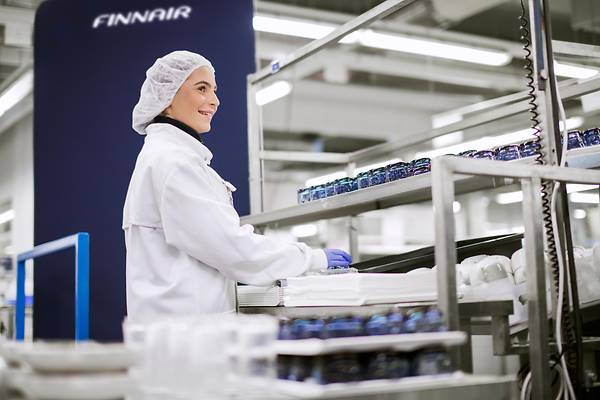 Creating the best customer experience together
Onboard meal services play a central role in the customer's travel experience. We at Finnair Kitchen work closely together with others at Finnair every day to ensure the best possible customer experience. Our responsibility is also to develop delicious and sustainable inflight catering and logistics.
Our values – commitment to care, simplicity, courage and working together – guide our actions, and we share a positive attitude towards future opportunities. We have fun at work and a good team spirit because we always help, respect and care for each other.
At Finnair, sustainability is reflected in everything we do. For Finnair Kitchen, this means, for example, controlling the weight of our flights, monitoring food waste and recycling.
We maintain and develop our employees' skills by providing training and support. After a comprehensive orientation, on-the-job learning continues with the help and support of colleagues and supervisors, as well as with further training carried out through online or face-to-face courses.
Working at Finnair Kitchen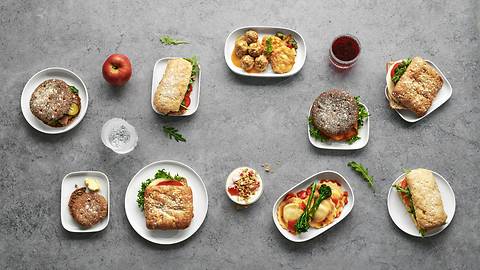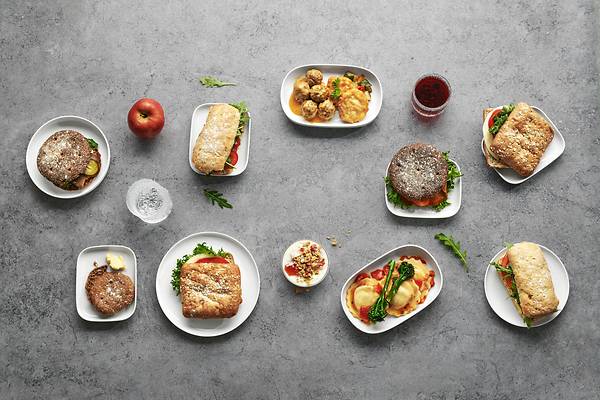 Finnair Kitchen in a nutshell:
We are part of the Operations unit that is responsible for carrying out Finnair's flight operations safely, economically and reliably. 
Our core competence lies in the high-quality and modern dining experience and managing the supply chain and logistics. 
We use high-quality ingredients that include flavours from the Nordics and around the world. 
We have around 400 professionals in various operational areas from product development to the reception of goods, kitchen, packaging and loading. 
Every year, we need dozens of seasonal workers for different operational production tasks where you don't need to be an experienced professional; we will train you for the job. The biggest need is in the summer season.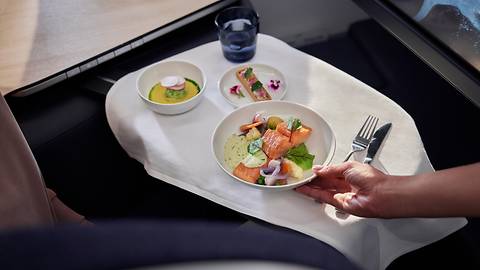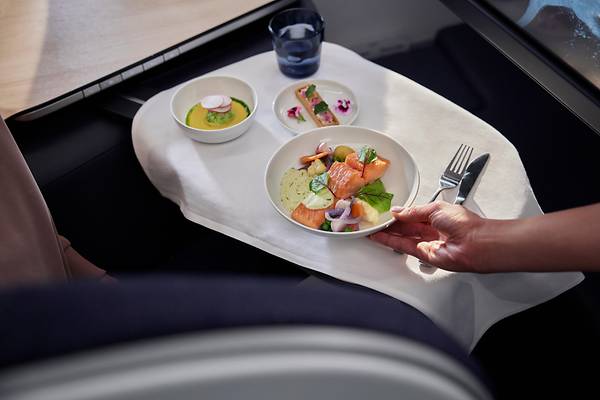 What do we offer?
An outlook on the special and intriguing world of onboard meal services 
Comprehensive and high-quality training. 
A reliable employer who takes care of its employees. 
Warm and encouraging co-workers and a relaxed, multinational work community. 
Competitive salary and versatile career opportunities. 
A unique place to work with good connections near Helsinki Airport.
Video: Creating unique dining experience for you
Frequently asked questions
See the open positions and send your application for the position that interests you.
We cannot accept applications via email. When you apply via our website, both the recruiting supervisors and recruiters can view it.
Apply for one of the positions you find interesting. In the interview you can let us know if you are also interested in other positions.
You can apply for a position that interests you even if you don't yet have a hygiene passport. However, if you get selected, you must obtain the hygiene passport before the start of employment.
After you have successfully submitted your application, you will see a thank you message on the screen. Please note that we do not send a separate confirmation message via email.
Applications are often reviewed already during the application period, and the processing time varies depending on the task and the number of applications. After reviewing the applications, we will invite the most suitable applicants for an interview.
You can apply for a job with us if you will have turned 18 before the first day of your employment.
The work shifts vary based on the tasks and departments. The shift durations and start and end times can also be modified according to needs. All departments work every day of the year, both weekdays and weekends. Finnair Kitchen uses flexible working hours.
Production tasks 
Working usually in morning and evening shifts between 5 a.m. and 10 p.m. Night shifts can be offered after getting familiar with the tasks. 
Chefs and cold chefs 
Working usually in morning and evening shifts between 5 a.m. and 10 p.m. 7 days a week. 
Kitchen assistants 
Working usually in morning and evening shifts between 5 a.m. and 10 p.m. Night shifts can be offered after getting familiar with the tasks. 
Sales packaging 
Working morning and evening shifts between 6 a.m. and 12 midnight and occasional night shifts after getting familiar with the tasks.
Loading 
Working in varying shifts. Morning shifts usually start between 4–6 a.m. and the latest evening shifts end after midnight. Occasionally there are also night shifts.
Reception of goods
Working mainly between 5 a.m. and 5 p.m. 
Finnair Kitchen applies the collective agreement for air traffic services and the salaries are based on the collective agreement. Most of the tasks in Finnair Kitchen fall under salary groups 4 or 5 in the collective agreement. Please see the collective agreement (only in Finnish and Swedish) on the Finlex website.
Yes, there is a free parking area for the staff, and there is also a covered area reserved for bicycles.
Career stories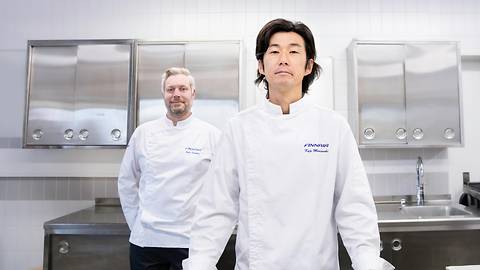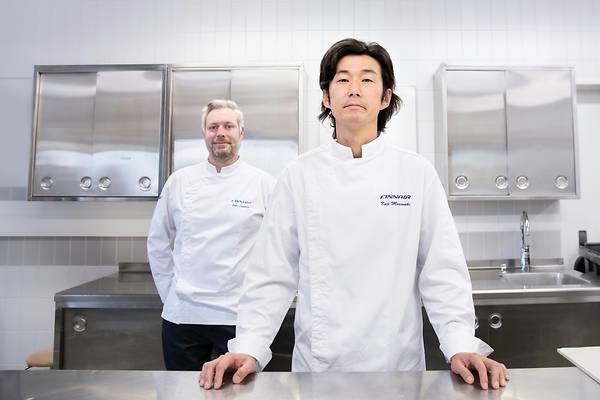 Head chef of Finnair Kitchen shares how his practical career choice turned into a dream job
Koji Moriwaki, a head chef at Finnair Kitchen, comes from a typical Japanese family, in which his stay-at-home mom took care of the cooking and dad was the one who went to work. Being a chef was not originally Koji's dream job or plan, but rather a happy and convenient coincidence.
(Opens in a new tab)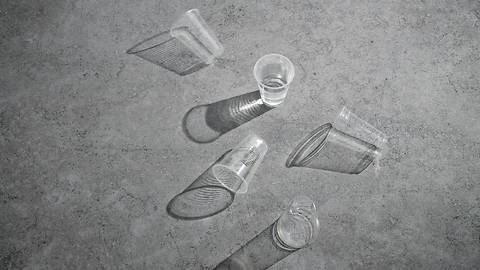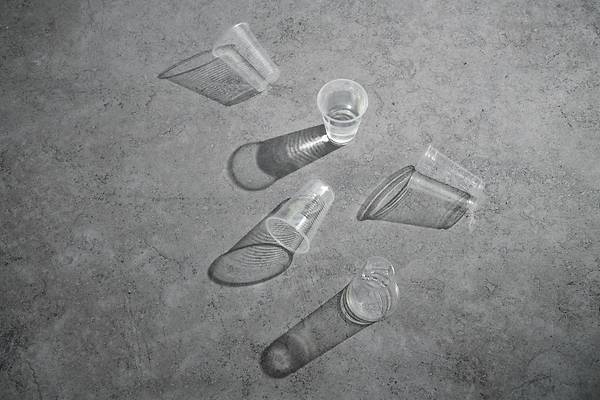 Finnair halved the amount of single-use plastic
In spring 2018, Finnair Kitchen assessed the total amount of single-use plastic generated in flight operations and set an ambitious goal of halving plastic waste by the end of 2022. The goal was reached in August 2022. However, the development doesn't stop here – the plan is to make operations and recycling even more efficient.
(Opens in a new tab)
Contact us
If you have questions, please contact us via email. You can follow the open positions online and on social media.