Working at Finnair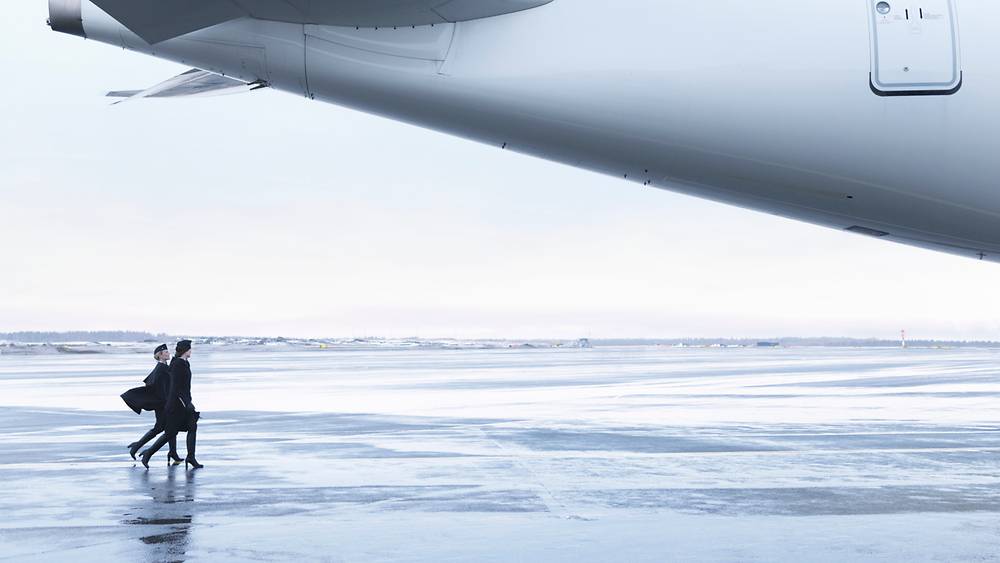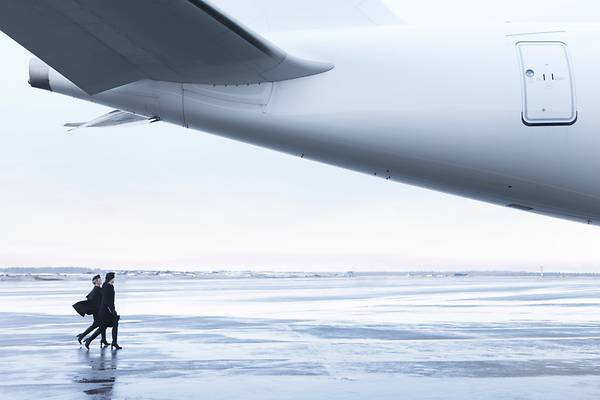 A job on top of the world
Our goal is to be an international winning team, ensuring Finnair's successful future. Our values – commitment to care, simplicity, courage and working together – guide our actions.
As an employer, Finnair is unique and future-oriented. We handle new possibilities in an unprejudiced manner and strive always to develop. We have fun at work. We care about each other, help each other and respect each other.
Join a tour of in-flight experience with Finnair cabin crew
Open positions
Are you ready to take off for new challenges? Fasten your seatbelt and prepare for a fast-changing working environment. You will face new challenges every day and have plenty of opportunities to learn new skills. If you have what it takes, only the sky's the limit.
See the open positions below to find out what kind of talents we're looking for. Unfortunately, we are not hiring interns at the moment.
Why Finnair?
We at Finnair are a team of dedicated and ambitious professionals from around the globe. Hybrid work has been part of our culture for a long time. We serve a challenging global market and take pride in our operational excellence and high-quality products.
How do you know if we are a good fit for you? In the recruitment process, we highlight professional expertise and relevant education as well as individual attributes such as the ability to take initiative, the capabilities to develop and collaborate as well as the motivation for the applied job.
In addition to job-specific competencies, we want to hire people who share our values and are committed to our vision of offering a unique Nordic experience to our customers.
Variety
Do you think you need to be a pilot to join Finnair? Even though pilots and cabin crew members are an essential part of our daily operations and success, it takes many other roles to build a successful airline business. For example, we have professionals designing the customer experience, digital services and products, mechanics and maintenance personnel taking care of our fleet and our expert teams working with cargo, HR, finance and communications.
Interesting industry
The airline business is unique because it requires seamless teamwork from several fields of competence to offer safe and comfortable journeys for all our passengers. Therefore, it is the perfect working place for those who are ready to learn the difference between this and other industry fields and constantly develop our business in the ever-changing global environment.
Developing leadership
We believe in coaching and empowering leadership and that leaders should constantly develop throughout their careers. That is why we pay extra attention to providing our leaders with opportunities to improve their leadership and support their growth in leading not only people and the business but also themselves.
Supporting competence development and growth
Our people's experience is extremely important to us. We want to help our employees to develop themselves at work, to grow in the direction that will support their passion and strengths and encourage everyone to give their best every day.
In practice, for example, we link performance and competencies in our personal development discussions, encourage people to give and receive feedback and highlight development as a key part of leadership competencies. Additionally, in the next couple of years we will focus even more on developing our competences in customer experience and digitalisation.
Contact our career team
If you have any questions, you can contact us by sending an email. Please note that we don't take open applications at the moment.
Email
Privacy and personal information
For more details on how we handle your data, read our Recruitment Privacy Statement. If you are a former employee or have been part of our recruitment process before, you can request access to the personal data we have processed concerning you.
(Opens in a new tab)